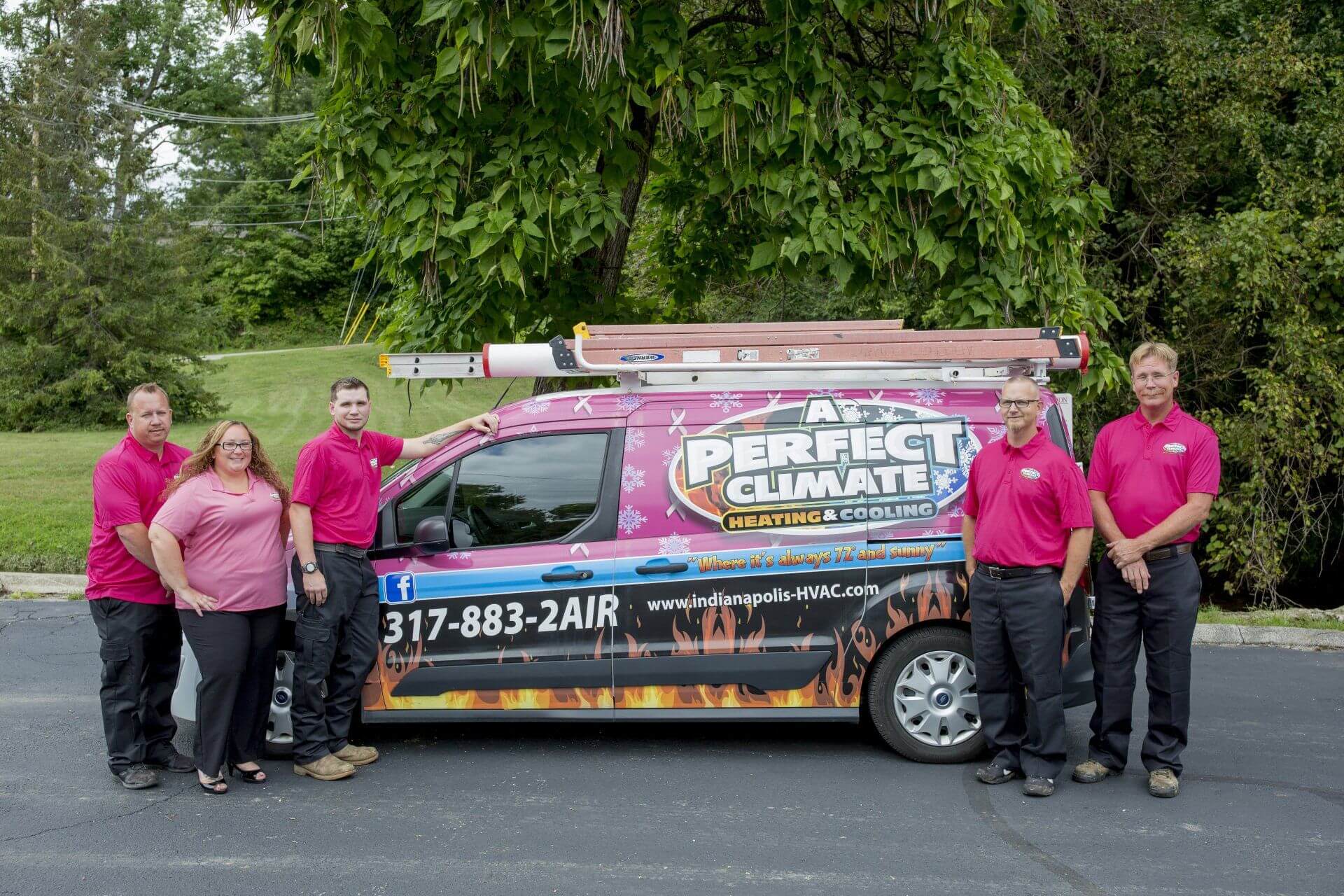 Indianapolis, IN Heat Pump Tune-Up Services
When the cold months approach, it is crucial to ensure your heat pump is operating efficiently and effectively. There is nothing more inconvenient than your HVAC shutting down during the middle of the winter. Scheduling routine heat pump maintenance is the best way to guarantee your system doesn't suffer a total breakdown when you need it the most.
During a service, HVAC technicians will examine your system carefully. They'll use their high-level skills to diagnose and create a treatment plan for your system, including repairs and part replacement, if necessary. Our thorough inspections help prevent bigger issues with your HVAC system down the line, helping to save money on costly repairs.
Benefits of Heat Pump Tune-Up Services
A heat pump maintenance service has several key benefits for your system, including:
Fix Any Minor Issues
A tune-up will allow technicians to catch any minor issues in your heat pump system early before they become major headaches. A repair here and component replacement there will help you keep the heating and cooling unit working properly.
Lengthen System's Lifespan
Routine heat pump maintenance prevents the need for premature system replacement. Though heat pumps can last over a decade, certain parts can wear out before then. If not every component is in working order, you're jeopardizing the efficiency and lifespan of your unit. To keep it running as long as it should, call for maintenance services.
Improve the System's Energy Efficiency and Effectiveness
Routine maintenance will help your heat pump to function at its best. The difference in energy consumption between a heat pump that has received routine maintenance service and a neglected one ranges from 10% to 15%. When the pump is in good working order, you can better regulate the internal temperature of your home. Optimize your home comfort by reaching out for routine maintenance.
Fewer Repairs
A heat pump maintenance service means far fewer repairs and their related costs over time. Often, only minor adjustments need to be made during a service. This keeps the parts running at their best and keeps significant repairs to a minimum.
Professional heat pump maintenance helps prevent severe damage to the compressor and other components to protect your heating and cooling investment.
Reduced Chance of a System Breakdown
The best way to prevent an inconvenient HVAC breakdown is by keeping up with routine maintenance services. If the service technicians find any problems that could cause a total shutdown, they will deal with them then and there, so you don't have to worry about scheduling emergency heat pump repair services.
How Often Does My Heat Pump Need Maintenance?
We recommend a seasonal tune-up every six months, ideally in the spring and fall. This way, you're handling the task before more intense cold or heat settles in. Plus, we recommend two services because heat pumps work double-time – it heats the air in winter and cools it in summer.
There are several routine checks your technician needs to perform to ensure the system is able to operate at peak efficiency. These include a good system cleaning, checking all moving parts and electrical connections, as well as checking HVAC air flow.
Heat pump maintenance often gets overlooked due to busy schedules and being "out of sight, out of mind." So, be sure that you make a note to contact A Perfect Climate for maintenance service.
Why Choose A Perfect Climate?
As a family owned and run business, we offer a personal touch to all of our HVAC services. When you choose us, you're guaranteed a skilled team, top-quality care, and total transparency.
At A Perfect Climate, we only use top-notch equipment and parts that get every job done right.
In addition to a wide range of services and our quality products, we're hardworking, honest people. We pride ourselves on disclosing all costs and fees up front, so you can easily work any services and repairs into your budget.
Contact Us for Heat Pump Maintenance
When it's time for an HVAC tune-up, be sure to contact A Perfect Climate. Our efficient and friendly technicians are looking forward to helping you get the best care for your HVAC unit. Contact us today to book your service or request a free quote!