The Benefits of Regular Heating and Cooling Maintenance
---
Heating and cooling system maintenance is crucial to keeping your HVAC system running smoothly all year long. HVAC equipment requires professional tune-ups to be done at least twice a year – once in the spring for your cooling system and again in the fall for your heating system. However, these visits are often overlooked, and systems are neglected, which can have significant consequences for your HVAC system.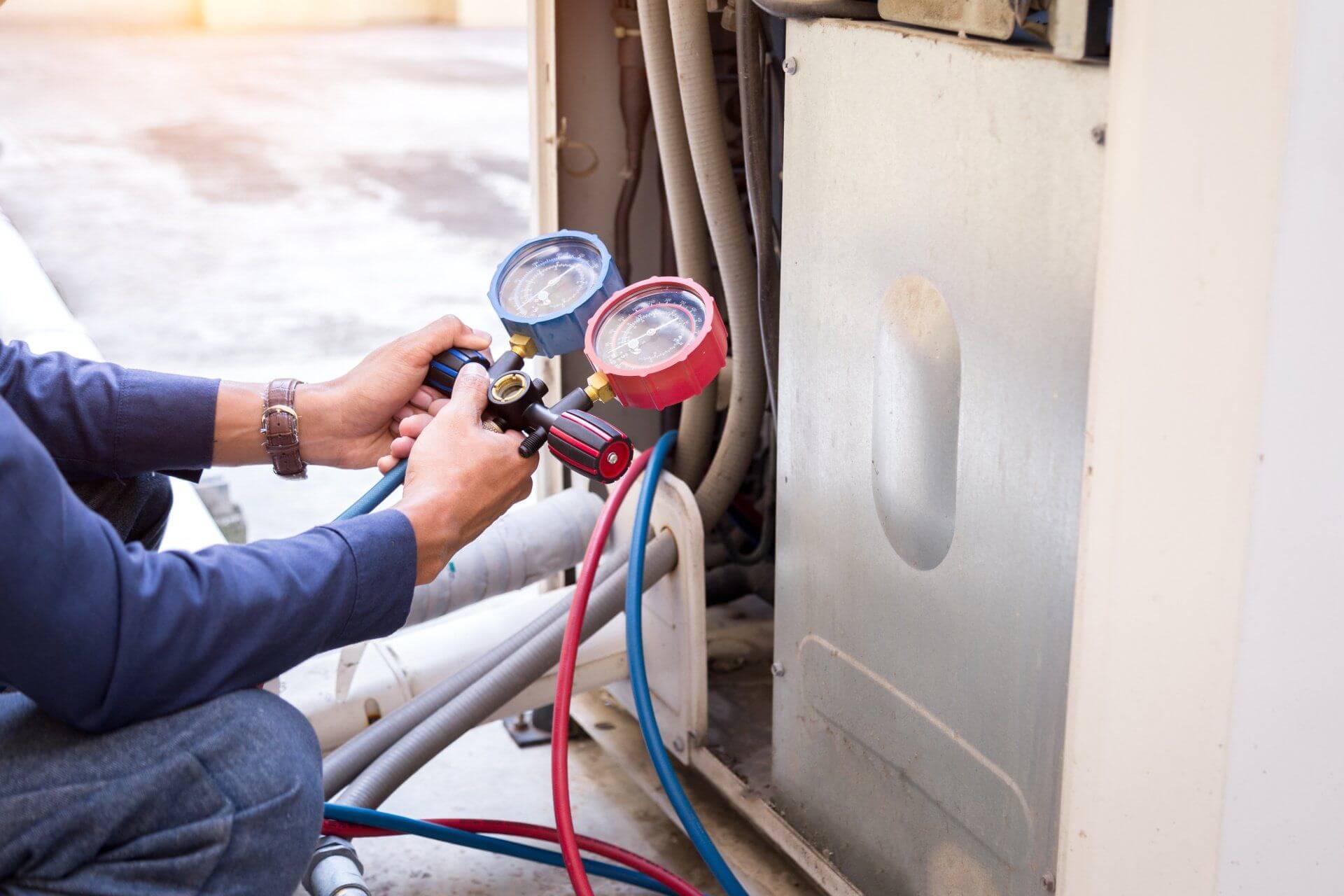 If you neglect your system, it could leave you with a hefty repair bill or, in some cases, cause your system to break down entirely. That's why keeping up with your HVAC system maintenance schedule is essential.
Why You Should Sign Up for Professional HVAC Maintenance
When you sign up for tune-up services for your HVAC system, you can rest assured knowing that your system will be well cared for. Our team of professionals can come to your house and perform all of the necessary maintenance and inspections, making it easy to get the service your AC or heating unit needs to keep running smoothly. As a homeowner, you have enough to think about without worrying about your HVAC system. Let us take care of it for you! We offer maintenance services for heat pumps, furnaces, and traditional AC systems.
Investing in regular HVAC maintenance checkups with a professional company is a great way to take the guesswork out of your heating and cooling system maintenance. When an HVAC contractor comes to your home, they will thoroughly inspect your system and let you know if it needs repairs or whether a new system might make more sense. This way, you can be sure that your system is always running smoothly and efficiently. A maintenance plan also makes it easier to cut down on repairs and premature replacements throughout the year.
Signs that You Need HVAC Maintenance
For many homeowners, it is easy to think that if your heating and cooling systems are running, then they're working properly. However, if your system is in need of repairs or is not running optimally, you could be paying for it without even knowing.
An inefficient HVAC system is expensive; if you notice any of the following issues, contact us today. Our technicians are willing and able to provide the necessary maintenance to keep your HVAC system comfortable and running smoothly.
High monthly energy bills
Inconsistent heating and cooling
Constantly calling for repairs
Uncommon noises and smells coming from the unit
If you are currently dealing with any of these issues, then you require HVAC preventive maintenance or repair services.
Benefits of HVAC Maintenance
It's important to take good care of your HVAC system with quality maintenance provided by a certified HVAC technician. There are numerous benefits to regular HVAC maintenance, which include:
Longer Lifespan
Quality maintenance is key to prolonging the lifespan of your home's HVAC system – whether it's a heat pump, traditional AC, or furnace. By keeping up with regular cleanings and check-ups, you can help ensure that your air conditioner and furnace will last for years to come.
Less Major Repairs Needed
Investing in routine maintenance for your HVAC system can help you avoid emergency repair services. Taking care of your AC, heat pump, or furnace and ensure it is running smoothly, you can expect fewer breakdowns when you need to rely on the system the most – during the hot and cold weather months.
Improved Energy Efficiency
Regular preventive maintenance helps ensure your HVAC system is more energy efficient and will save you money on utility costs. Maintaining your system at the beginning of the season ensures that your air conditioning or heating system is optimized, causing you to use less energy to cool or warm your home.
Peace of Mind
As a homeowner, it can seem like there are endless things to worry about. Let us take the worry of your home's HVAC system off your shoulders! When you know that a team of professionals is handling your home's HVAC maintenance, you can enjoy peace of mind knowing that your system is being well taken care of and will be there for you when you need it.
Why Work with APC?
When it comes to companies that offer HVAC maintenance services, we know that you have options. However, when dealing with something as important as your home's heating and cooling, don't trust just anyone.
We are a family owned business with more than 50 years of experience helping families be confident in their home's HVAC systems. We never cut corners, and our customers are treated like family. If you are looking for a company you can trust to provide you with the exact HVAC maintenance services you need, then A Perfect Climate Heating & Cooling is the company for you.
Contact Us Today!
If you are ready to ensure that your home's heating and cooling system is operating properly all year long, then get in contact with our team.
---