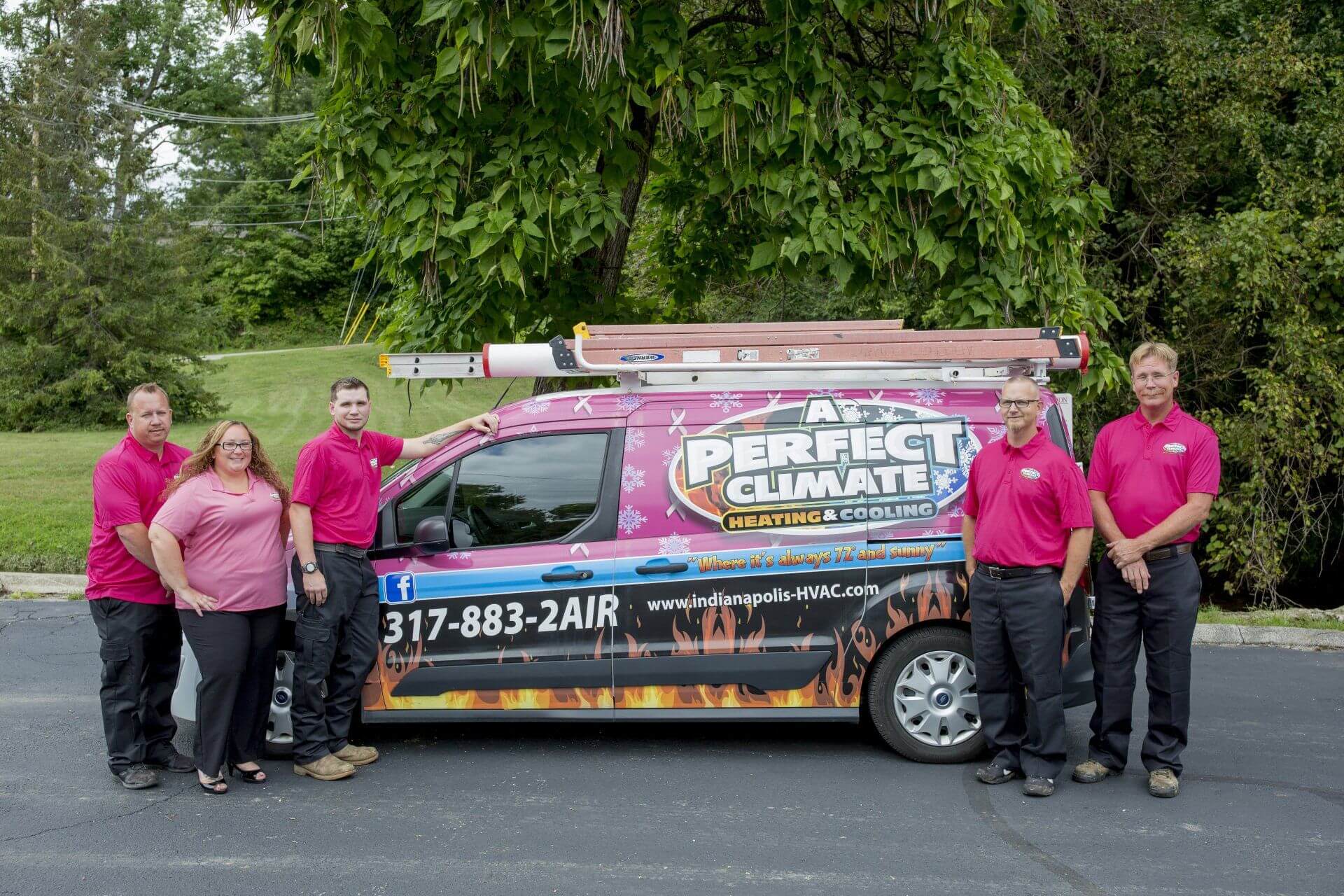 Indianapolis, IN Furnace Tune-Up Services
There's nothing worse than your furnace breaking down in the middle of winter. Breakdowns of this vital equipment can be inconvenient, unpleasant, and expensive.
Regular maintenance is a great way to keep your heating system in the best condition. This ensures that your HVAC system is ready for the heating season. Read on for everything you need to know about furnace tune-ups.
Benefits of Furnace Maintenance
Furnaces experience wear and tear over the course of a heating season. Heavy use puts stress on components and eventually hinders system performance. This decreases reliability and efficiency.
Below we outline the benefits of regular furnace maintenance – from saving money to improving your overall health.
Longer System Lifespan
A furnace is a complicated and expensive piece of machinery, so keeping it running for as long as possible makes sense. Maintaining your heating system with regular tune-ups lets you spot minor issues before they cause irreparable damage. This will keep your equipment running for much longer without needing to be replaced.
Lower Heating Costs
You might think that scheduling a furnace tune-up would be expensive – but the opposite is true. Maintaining your machinery will save you money on energy costs in the long run. Energy efficiency will be decreased if your equipment leaks or experiences other system issues. This means it will need more fuel to run, raising your utility bills. Reduce energy costs by having an annual furnace tune-up performed.
Fewer Repairs
Regular furnace maintenance helps reduce the risk of severe damage and costly repairs. Our trained service technicians can quickly spot potential problems, fixing them well before any major heating issues occur. Plus, constant repairs add up. Save your money by maintaining your HVAC unit with regular heating tune-ups.
Lower Chance of a System Breakdown
System breakdowns are inconvenient and expensive – even more so during the year's coldest days. To keep your family safe and warm, make sure your furnace is in proper condition. Our team of professional HVAC technicians can help you keep your furnace maintained. Schedule a furnace tune-up today to reduce your risk of a breakdown.
Improved Indoor Air Quality
Air quality has a massive impact on your health. A poorly maintained furnace can emit harmful pollution, damaging the health of anyone who lives or works near it. Schedule your furnace tune-up to keep you and the people you care about safe.
What Happens During a Furnace Tune-Up?
The specific maintenance tasks will depend on the make and model of your machinery. However, the critical steps we take for annual maintenance include the following:
Checking and replacing the air filter, if necessary
Lubricating the blower motor bearings and pulleys
Cleaning the blower and testing the amp draw of its motor
Checking for a cracked heat exchanger that could emit carbon monoxide
Examining electrical components for current and proper voltage
Inspecting the belt for damage, and replacing it if needed
Calibrating the thermostat
Testing and tightening electrical connections
Checking the burner for damage and examining lighting controls
Looking for damage and corrosion of the heat exchanger
Ensuring that safety controls and the start-up cycle are functioning efficiently
Testing the ignition system
Inspecting the vent system and cleaning it if needed
These functions are crucial to keeping your heating equipment running properly and at peak efficiency. Our highly skilled team of technicians will carefully check all elements of your furnace. Our furnace tune-up service saves you money on energy bills and ensures the comfort and safety of your family.
Why Choose A Perfect Climate Heating & Cooling?
A Perfect Climate Heating & Cooling is a pillar of the Indianapolis community. We're proud of the excellent services we provide. Don't just take our word for it, though. Check out our glowing reviews from our loyal customers.
We work hard and stay honest. This is why we disclose all fees and costs upfront, giving you a complete picture of the work required. Customer service is our priority, and we work hard to ensure all of our customers are left happy. Whether you are looking for a heating system tune-up or need a furnace replacement from a qualified HVAC technician, we are the team for you. We specialize in routine HVAC maintenance and guarantee that we do the work quickly and efficiently while not sacrificing the quality of work.
Contact Us for Furnace Tune-Up Services
Has your furnace been causing you problems? If the answer is yes, you should contact A Perfect Climate Heating & Cooling today. Your heating equipment will benefit from regular maintenance, regardless of age, use, and size.
Reach out to our expert heating team today, and we'll keep your HVAC equipment in perfect condition for years to come.